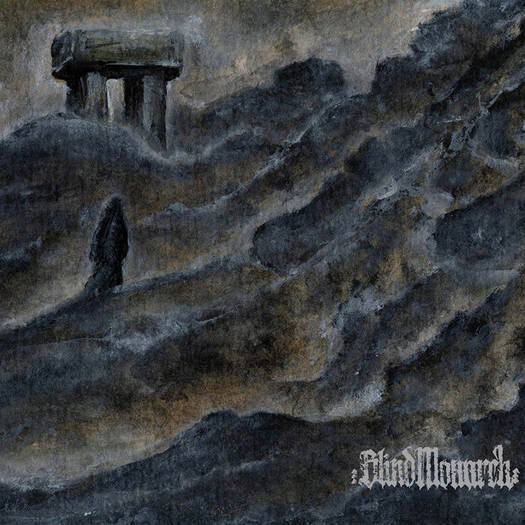 The titanic sludge doom of British misery artists Blind Monarch has finally seen the light of day earlier this year through Black Bow Records, and 'What is Imposed Must Be Endured' is four tracks and almost an hour of crumbling, ruinous music.
Opener 'Suffering Breathes My Name' seeps, drips, crawls into view; a mesmerising magma flow of earth wrenching riffs and tar gargling roars. A funereal pace lurches the song forward, with huge Winter style riffs being accompanied by the kind of nihilistic scream you'd find in NOLA's finest. The quiet moments of 'My Mother, My Cradle, My Tomb' are almost as terrifying as the rest, the band's eponymous track drags us to the cold edge of cosmic oblivion where closer 'Living Altar', gently prepares us what is to be endured. Which happens around the four minute mark and your sacrificial casting into the void marks the beginning of the end of this mammoth paean to darkness.
Blind Monarch's vast, crushing doom would be a fitting epitaph to the end of this world. 'What is Imposed Must Be Endured' is the kind of record that comes along rarely; one that plays with emotional heft as well as the weight of its riffs. Blind Monarch are superb, and if this world doesn't collapse under its own self destruction, please may we have more of this?!
https://www.facebook.com/blindmonarchband/
https://blindmonarch.bandcamp.com/releases