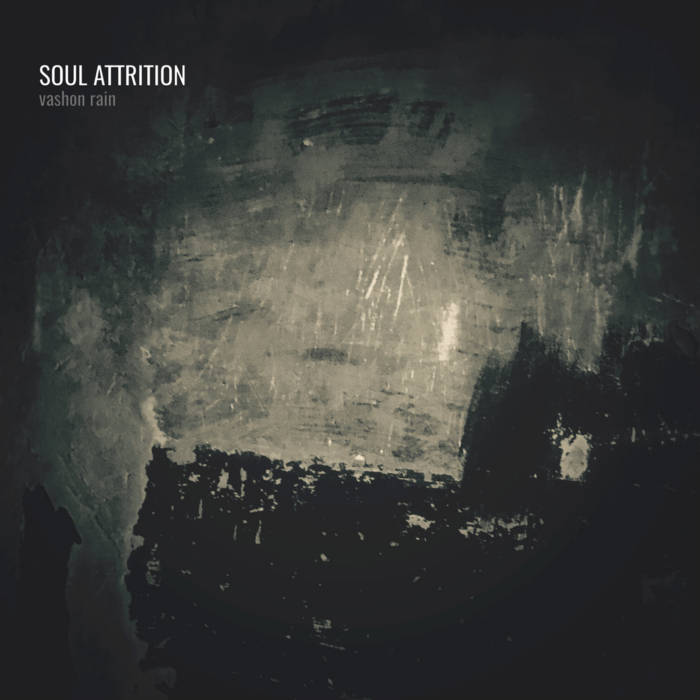 A solo project from Chicago noise/sludge trio Escape is Not Freedom bassist Josh Parlette, Soul Attrition's debut has been described as a combination of post metal, grunge and sludge, focusing on haunting melody and pummelling riffs to create something emotional and driving. Sound pretty good to me so far! It is out on the 13th of July this year.
The cool, fuzzy riff that opens 'Sinking' instantly adds a dash of Alice in Chains in there, but without that Staley snarl it feels softer. Rumbling post metal and sludge riffs underpin most of this record, with the solid 'Thirteen' bringing to mind Kylesa's soulful earthiness. 'Vashon Rain' is a record full of this wistful introspection, a desire for something just beyond its reach. The ghostly 'Fatal Flaw' is excellent; imagine latter Katatonia meeting mid period Kylesa and you're about there.
'Vashon Rain' has a melancholic edge to it that is a real change from the more barbed, raging vibe that a lot of sludge/post-metal groups do. In some places, it does lack the heaviness that I think it needs but in its place there is a definitive identity and a fragility that is noteworthy. I think Soul Attrition have placed fine and solid foundations on which to compose what could be a masterpiece.
https://www.facebook.com/soulattrition/
https://soulattrition.bandcamp.com/album/vashon-rain