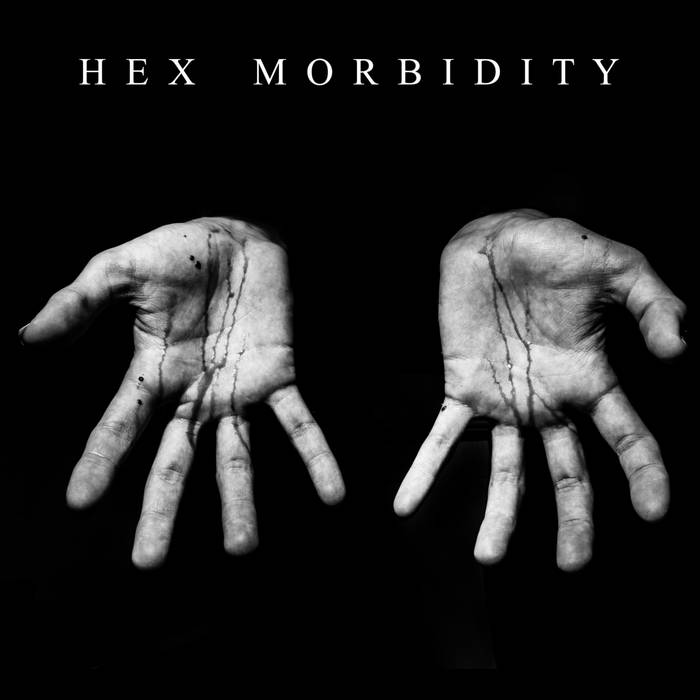 British black metallers Hex Morbidity came to my attention a few years ago on a split with Baalberith and Forneus, and they have returned with their new, self titled EP. It's another three tracks of icy, dark black metal for us to be thankful for this winter!
Opener 'Pallu Noctu rises from the grave with gloomy strings, before some melancholic riffing captures your attention. It immediately feels different, more mature than their preivous work. There's a touch of Amorphis or Paradise Lost about the guitar tone and the more measured pace, and that tone continues with the faster and more fearsome 'The Spirit of Aldywch'. This is faster, and is more overtly black metal in its appearance but the thick atmosphere drenches it in misery. I really like this direction; it gives the songs more body and injects a bit of identity in Hex Morbidity. I commented on their original split work as being a bit forgettable, but this is certainly not the case now!
Closing with the gothic gloom of the title track, where you can feel the fist of second wave black metal being pulled under by traditional English doom atmospheres and, dare I say, melodies (!), Hex Morbidity's new direction is a thing of rare beauty. Retaining their raw, black metal edge (and still with the snarling vocal delights) but submerging it entirely within tar black melancholy has reinvigorated them. I look forward to the band becoming an underground gem for British black metal in years to come.