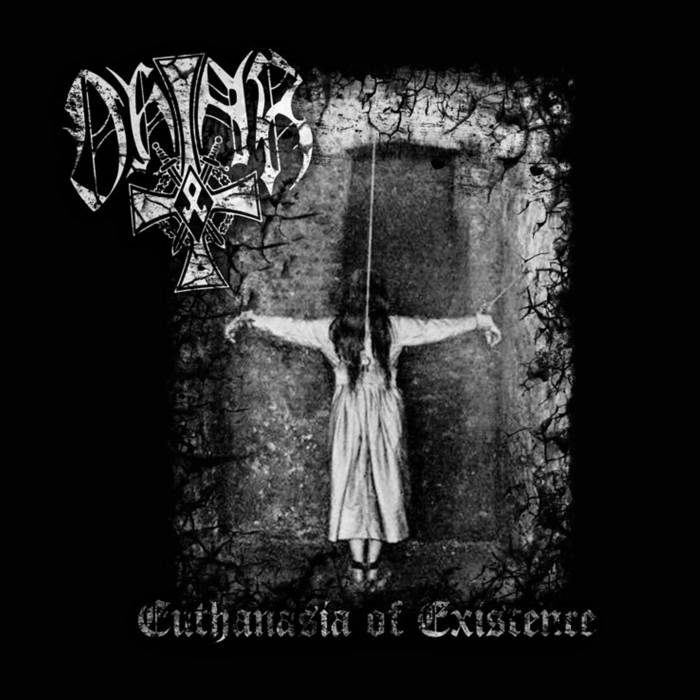 Polish black metallers Ohtar come from a world where black metal is a particularly fearsome beast, and genre standard bearers stride tall amongst the underground of the world. 'Euthanasia of Existence' is the fourth record from these guys, and it was released early last year on Deathrune Records. I've only recently come across it, and like a lot of these kind of records, I'm sad that I missed it first time round!
Opener 'Cyanosis of Senility' is a harrowing, monstrous creature, a gaping wound in reality where darkness is spilling through. Cold and bleak, Ohtar's dense atmospheres seep through every track, dousing everything in a grey miasma. The misery of 'Portrayal of Damage' is enticing, while the gleaming 'The End is Not Coming, Not Yet' is a soaring black metal classic, icy and vast. Delicate keyboard moments in th ebackground create a ghostly echo, on which scowling vocals croak their deathly intonations.
Ohtar's black metal is cold, heartless and full of the infinite darkness you'd hope to find in Polish black metal. 'Euthanasia of Existence' holds no hope for us, but once we are become dust and ash it will live on, an icy monument to what is left behind. A hidden gem from las year, and one worth seeking out.
https://deathrunerecords.bandcamp.com/album/ohtar-euthanasia-of-existence