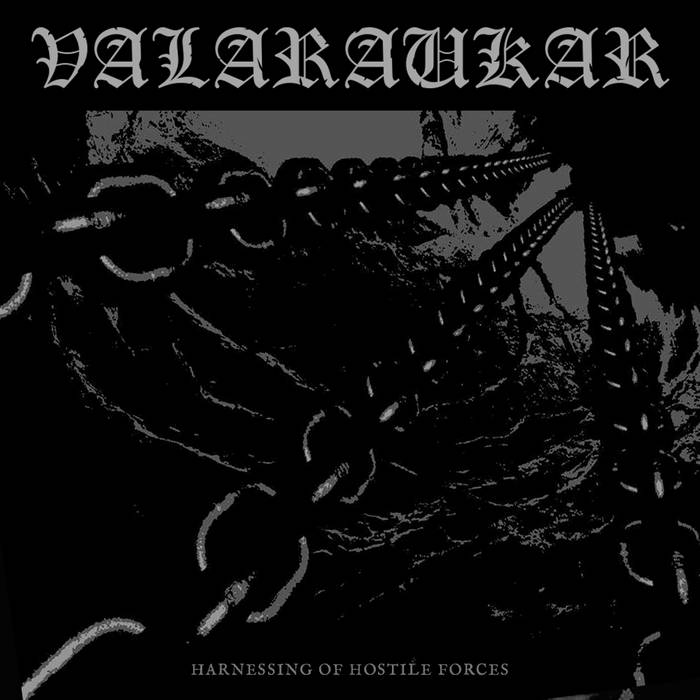 Ermerging from the ashes of respected Edinburgh black thrashers NNGNN, Valaraukar are a new two man band that draw mighty inspiration from the abyssal wells of gloriously savage black metal. Their two track demo, 'Harnessing of Hostile Forces' is available now through Rat King Records on Bandcamp.
Opener 'Hostiles Forces' flows with fearsome intent, moving smoothly like a giant black snake. Relentless double kicks provide a beefy engine for the rapid fire tremolo riffs to cascade across, and the song rampages bleakly onwards. 'Conquering the Void' continues this path, rife with cool riffing and an innate sense of the cold, the heartless and the bleak icy abysses. Valaraukar have put chains upon the dark beasts, and drawn them under their control.
'Harnessing of Hostile Forces' is a magnificent statement of intent, and while it still betrays their roots in NNGNN's thrashy world, Valaraukar are vanishing deep into the morbid depths of icy black metal, and it is a joy to be a part of.
https://valaraukarband.bandcamp.com/releases