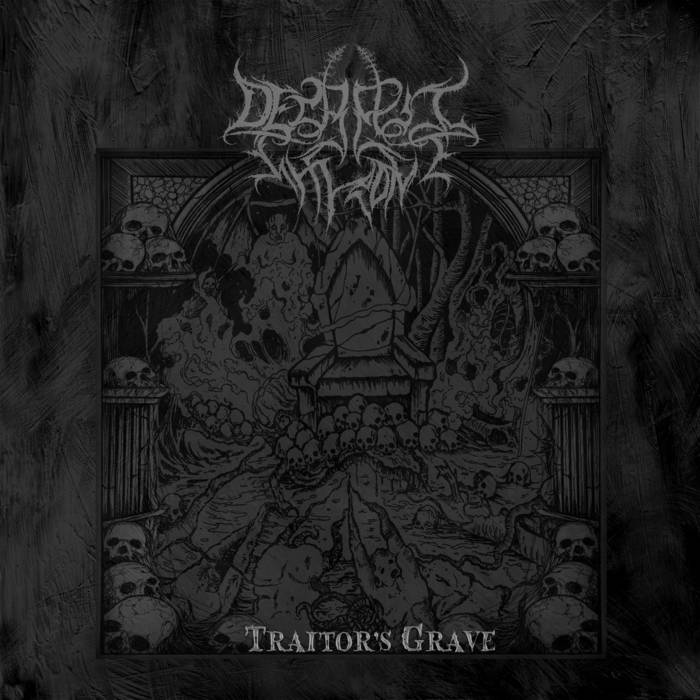 Decrepit Throne are a studio black metal project duo from North Carolina and New Jersey, whose debut full length 'Traitor's Grave' is a thrill ride of vicious and eeriely melodic black metal in the vein of Dissection, Emperor and Drudkh. Self released, it is out now through the Bandcamp site.
Opener 'Lands of Ash' builds like the dark forces gathering before the storm, from which dark riffs and atmospheres flood your ears. Bleak melodies wrap around croaking rasps, while the languid evil of 'Lucifer's Descent' is a welcome respite from black metal bands who cannot understand the benefits of playing slowly every so often. It really helps to differentiate them, as well as allowing the listener to absorb the little nuances.
The burning 'Your Death My Solitude' is a cold hearted belch from darkness, while the ravaging 'A Defiant Flame Burning' is another choice cut from a record that reins in the speed and ferocity for good old fashioned evil and darkness. Capturing that crawling black metal vibe perfectly, 'Traitor's Grave' is a record that will haunt your record player for time to come, because sometimes you need something deep, dark and absorbing to sate your desires.
https://decrepitthrone.bandcamp.com/