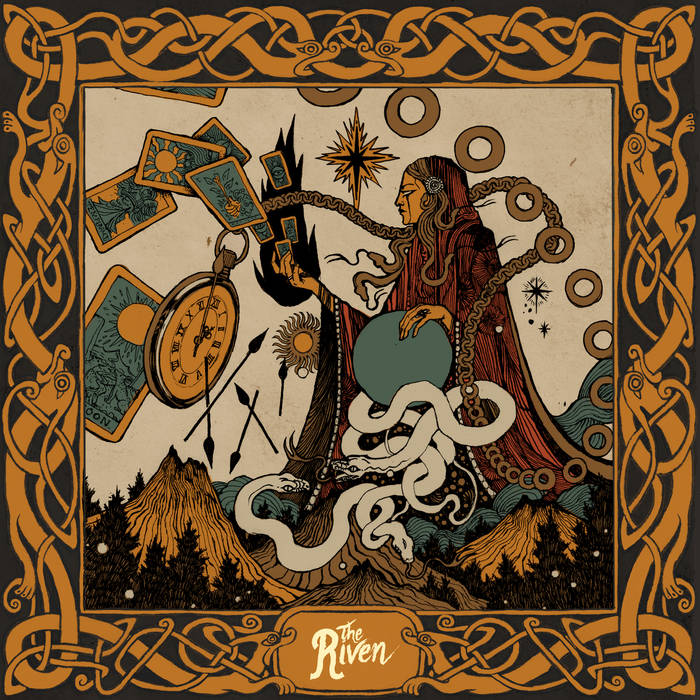 If there's something that the Killchain definitely considers a guilty pleasure, it's some great, bluesy hard rock. Well, that and a bit of K-Pop too. The Riven are the latest Swedish bluesy hard rock band to stride from the frozen north with some good old RAWK in their pockets. I enjoyed their 'Blackbird' EP  a few years ago, so this should be pretty decent too. It's out March 1st through The Sign Records.
Opener 'The Serpent' has everything you need immediately; catchy riffing, a soulful gravelly vocal and some major hooks. The electrifying 'Far Beyond' sends some serious Mount Salem shivers down your spine, while the proto-doom of 'Fortune Teller' brings the heavy 70s influence to the fore. There's a deliciously fuzzy guitar tone that dances along the strings, giving everything that old school feel. The Riven have absorbed the style of smoky backrooms, whiskey soaked bars and the essence of what makes this kind of record great. It's full of undeniable hooks, but the gloomy 'Finnish Woods' is probably the finest track here, showcasing the full realm of The Riven's talents.
At times infused with a wistful melancholy and others with fist raised in the spirit of rock, The Riven balance these elements into a record that will inspire and delight. With some of the finest vocals in the business, The Riven have everything going for them to be the next big thing.
https://theriven.bandcamp.com/releases
https://www.facebook.com/TheRivenMusic/
https://freighttrain.se/sv/the-sign-record/the-riven/