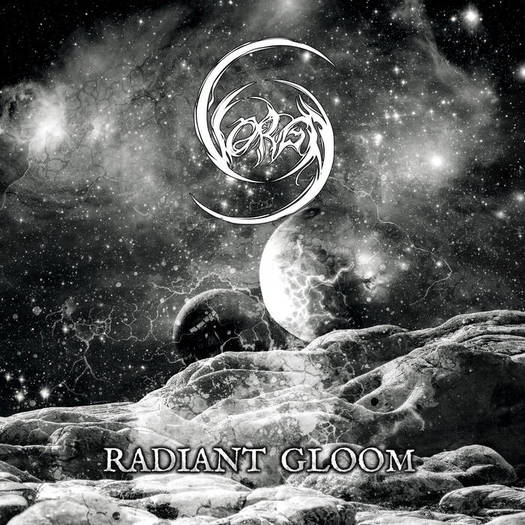 The debut EP of multinational melodic black metallers Vorga, 'Radiant Gloom' is a four track blast of warming black metal for these frigid winter nights. It has just been released independently, and is available through Bandcamp.
Opening track 'The Black Age' is a thick, chunky slab of blood-drenched black metal fury. Enschewing the standard feelings of ice and bleak coldness, Vorga attack with blood running from their mouths, fiery and primal in their assault. The production is rich, the musicianship is great and the riffing, while slightly derivative in places, has enough oomph behind it to put it above your carbon copy, cut and paste black metal band. 'Argil' has a thread of melody, running like a vein up a shredded arm, while the howl of 'Divine' has an intense gallop to it.
Closing with the vibrant thunder of 'Hunger', Vorga's debut supplies you with plenty to be excited about. A black metal band not trying too hard to be kvlt and instead creating some great songs with a superb tone to them. This is hopefully going to lead to a bright future for them, and I look forward to more.
https://www.facebook.com/VorgaBand/
https://vorga.bandcamp.com/releases