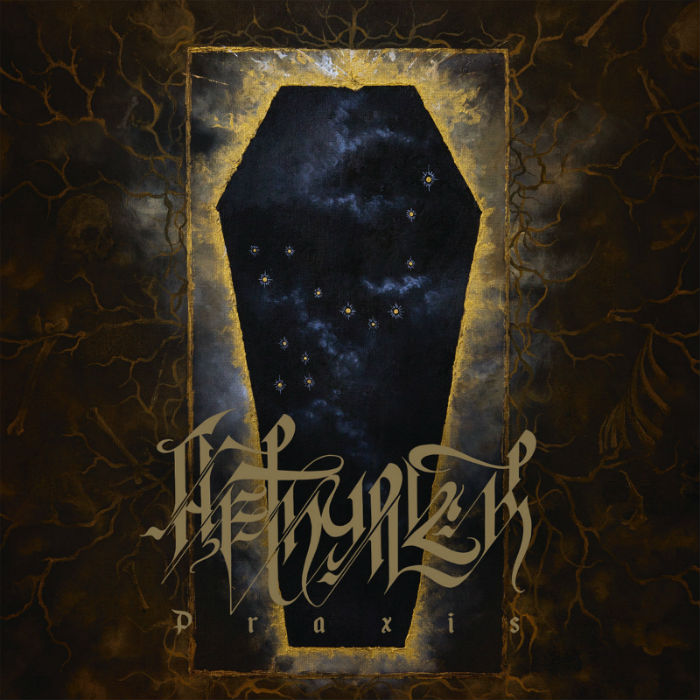 The debut album from Finnish black metallers Aethyrick aims to capture the spirit of black metal's original, primal flames and yet take it to new and vast regions. 'Praxis' is out now through Sinister Flame Records, and is a swirling and savagely atmospheric record.
The opening track has both snarling, traditional second wave-isms and a plethora of sweeping, atmospheric highs that imagine snow crested vistas blasted by howling winds. If there's one thing black metal does better than everything, it is evoking imagery. There's some glorious moments on this record where it opens up from furious black metal into soaring beauty, and it is possibly best done in 'Pilgrimmage'.'Quietude' pays homage to those slower, darker bits of prime My Dying Bride in black metal form, while the mesmerising flights of 'Adytum' are essential listening.
'Praxis' is the kind of record that black metal bands try to make to show they aren't just one dimensional, but few actually achieve. Equally epic and fierce, when the music dives back through the clouds to the blizzard beneath it feels natural, and when it soars above, you never want to leave. Aethyrick are special.
https://aethyrick.bandcamp.com/music