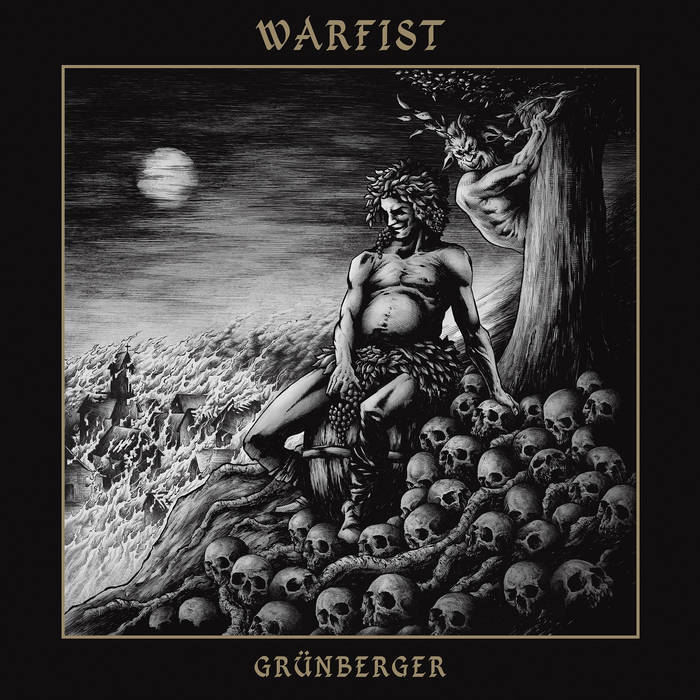 Polish thrashers Warfist bring the riffs on their latest full length 'Grünberger', and their intoxicating blend of heavy riffing and speed plays right into the Killchain's wheelhouse. It is out now through Godz ov War Productions.
Drawing deep from the well of The Haunted, 'Grünberger' is a massive sounding record, as each riff is thick and chunky. There's a bit of Dew-Scented in there too, and it is refreshing to hear some thrash that doesn't just steal from either the Bay Area or Sodom. This is deathly, dense thrash riffs with a rough edged production which gives it a bit of grit. The neck snapping speed of 'The Burning Flames of Ignorance' is a delight, as is the thunderous chug of 'The Punishment' and the poisonous edge to the title track sneaks some blackened action in there too.
Everything you need in a metal album is right here. Warfist have all the riffs you'd need to make a good night of it, an infectious turn of pace and a guitar tone that'll inspire many pits from here on. 'Grünberger' is a beast of record, full of energy and heaviosity that makes it a must. By the time the rampant 'Atrocious Saviour' brings the record to a close, you'll be broken, battered and thoroughly entertained! Fuck Yeah!
https://godzovwarproductions.bandcamp.com/album/gr-nberger
https://www.facebook.com/warfisthorde/