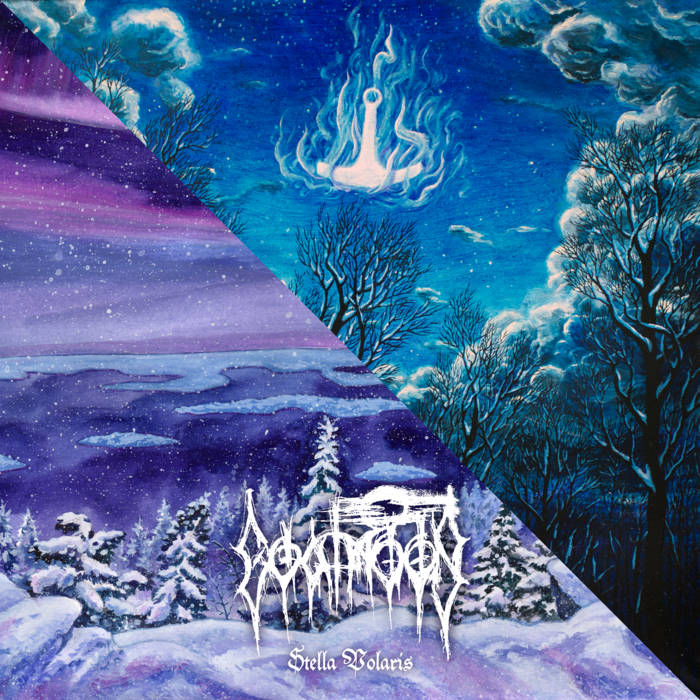 Finnish black metal legends Goatmoon have been a mainstay of a thriving scene since the start of their prolific journey in 2002. Moving away from their more punkish roots, Goatmoon's fifth full length 'Stella Polaris' is a rabid piece of epic black metal for us all to enjoy. It's out in February through Werewolf and Hells Headbangers collaboratively.
After the moody acoustic intro, the rasping title track weaves a savage path through gloomy forests and icy lakes. The vocals are rough and raw, but there is more than a dash of the likes of Bal-Sagoth in the spoken word sections, and the melodies are insidiously memorable. The atmosphere isn't as bleak as a lot of black metal, but the pervading cold infests each track. The beautiful solo that accentuates the title track is a surprise, while the melancholic 'Kansojen Hävittäjä' gives body to the vibrant yet snowy album art.
The deft mixture of scathing, blasting black metal and delicate acoustics really bring 'Stella Polaris' to life, from the mournful 'Sonderkommando Nord' to the dynamic 'Overlord'. You can see why Goatmoon have been such a crucial element to Finnish black metal over the years, as their material possesses a feral majesty. 'Stella Polaris' looks to be a record that will be haunting your mind for the rest of the year. Cold, sad and utterly spellbinding.
https://werewolfrecords.bandcamp.com/album/stella-polaris
https://www.facebook.com/werewolf.rex