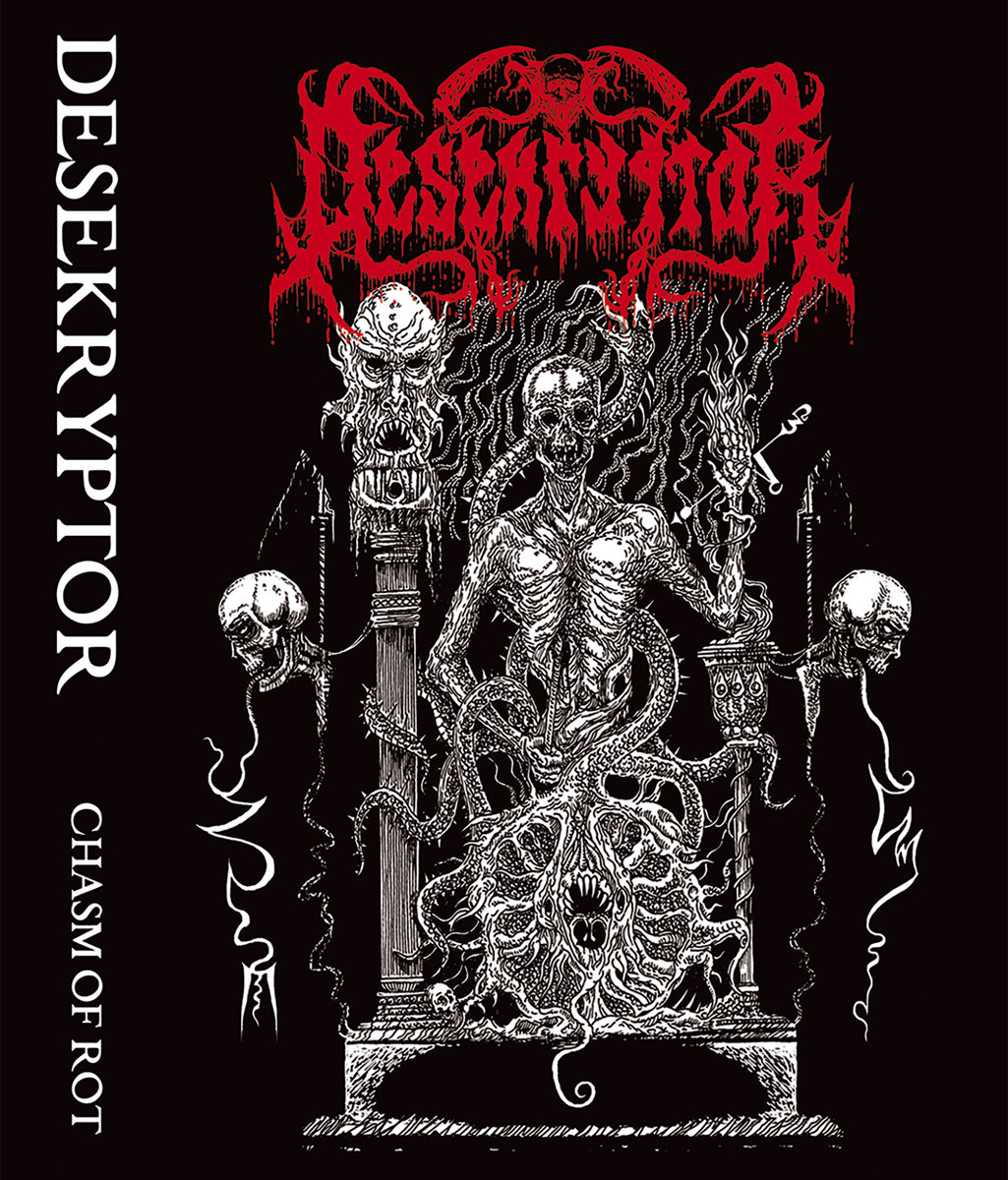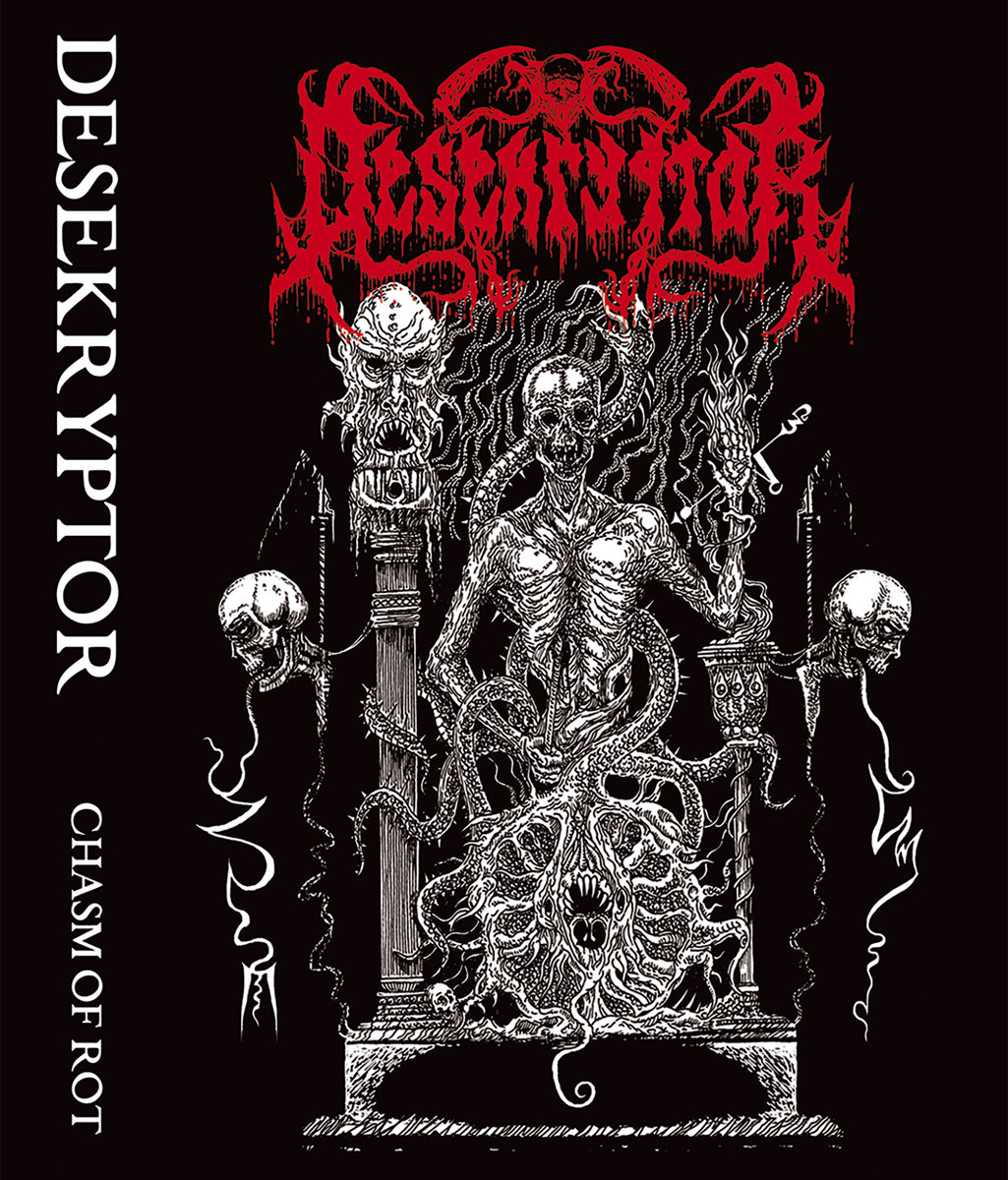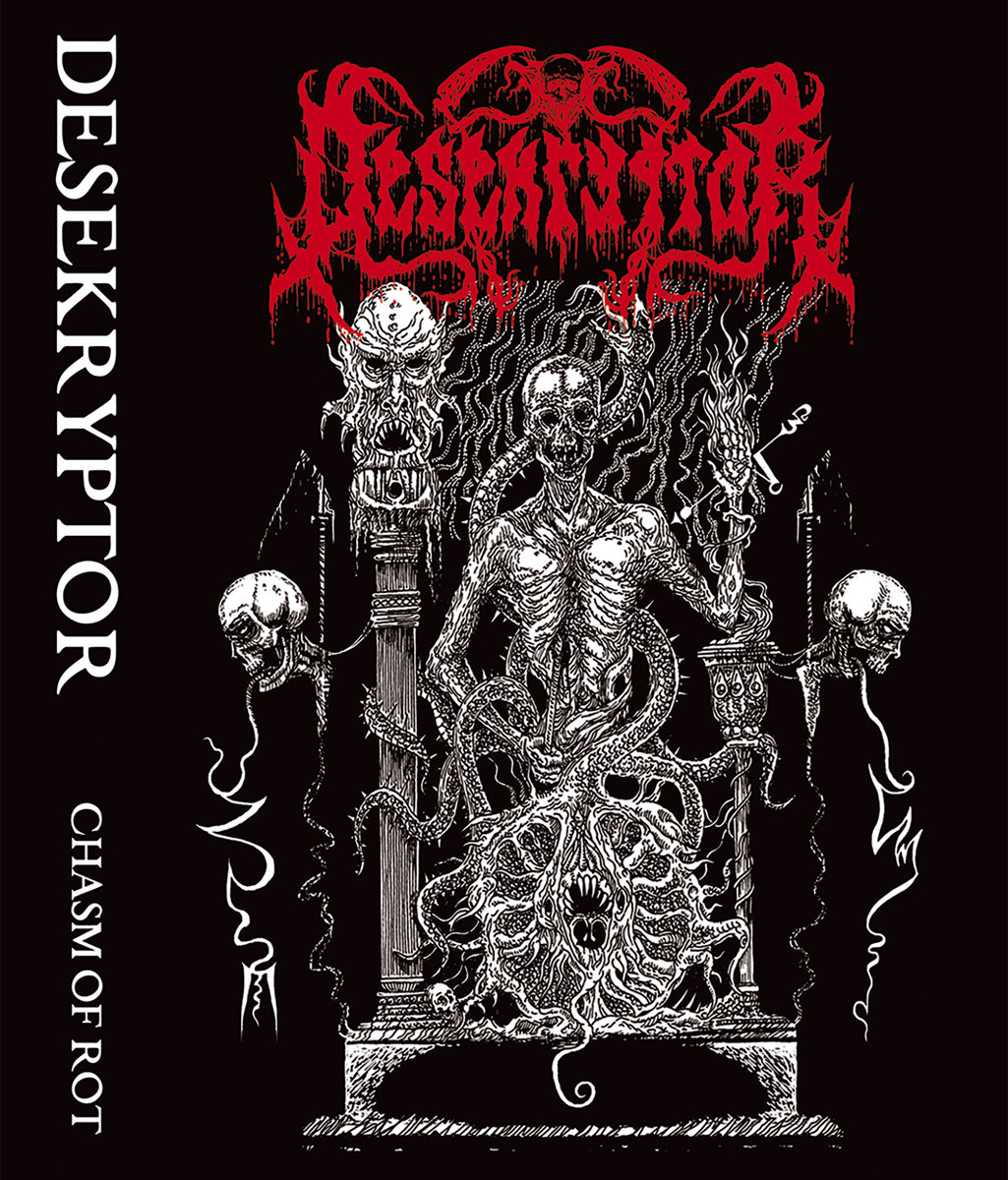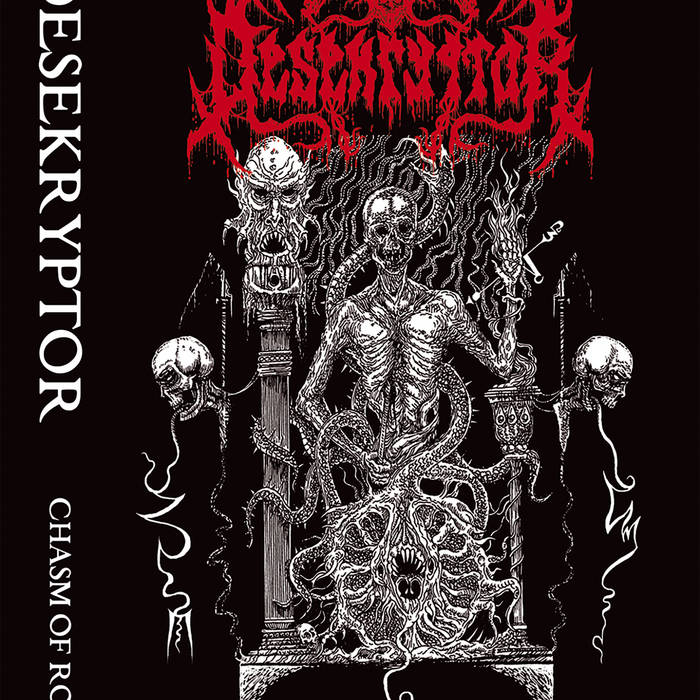 A deathly power trio from Indiana, Desekryptor's follow up to their 2016 demo is the ugly and barbaric 'Chasm of Rot'. Blood Harvest has spat this 18 minute fireball of ugliness out on cassette, and it drives a tattered, bloodied flag into the ground to proclaim Desekryptor as the latest pretenders to the throne of true, nasty, death metal. It is out now!
Opener 'Serpentine Scourge' is some relentless, nasty shit. Like being worked on by a surgeon with rusty tools and a sadistic streak, Desekryptor slash and rip at your senses leaving blood and foul rot behind. Crushing doomy underpins the brutality of the title track, which is rivalling the best songs I've heard all year so far. It is sludgy, savage and devastatingly heavy. Organismacide' features the same ragged, raging fury; Desekryptor really grasping the blade and getting straight to the heart of death metal's magic.
Closing with the rumbling 'Apocalyptic Funeral Trance', 'Chasm of Rot' is a precursor of terrible things to come from this band. Like a warped beast rising from the murk, Desekryptor are going to be the end of this world as we know it. 'Chasm of Rot' is merely a manifesto for the damned souls left behind.
https://bloodharvestrecords.bandcamp.com/album/chasm-of-rot-tape
https://desekryptor.bandcamp.com/