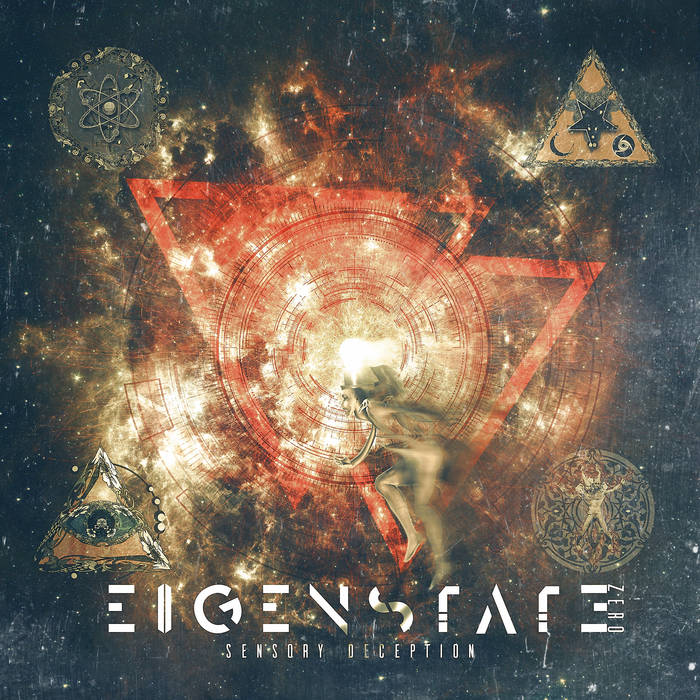 Eigenstate Zero is a Swedish death metal studio project from Christian Ludvigsson, and his debut full length 'Sensory Deprivation' is a mammoth seventy five minutes of shapeshifting death metal that betrays many, varied influences. It is out now through the band's Bandcamp.
Despite the length of the record, the opening track 'Fringe' doesn't hang around or build a slow burning intro. Brutality is immediate, constant and propelled with some delicious double kicks. You wouldn't necessarily go as far as describing Eigenstate Zero as progressive death metal, but the technicality on display is very impressive in places. There's also a myriad of influences playing roles throughout, from the In Flames-esque melodies of '1984.2' to the chugging, sprawling Gojira-isms of 'The Nihilist', and the traditional Swedeath attack of 'Communion'. In fact, Eigenstate Zero's ability to weave together a number of varied styles into an album that feels like a cohesive whole is highly impressive. The longer tracks are also epic and well constructed, and these are where you get closest to progressive death metal, like the jazzy interludes of 'Strangelets'.
'Sensory Deprivation' is a record that, while occasionally feels a little like an endurance challenge, mostly hits the spot for great songwriting, brutality and will keep you engrossed for a while. The songs have a lot of individuality and the album as a whole feels very cohesive despite a number of stylistic changes. Maybe reel in a couple of the more meandering parts and the next record will be perfect!
https://www.facebook.com/eigenstatezero/
https://eigenstatezero.com/album/sensory-deception