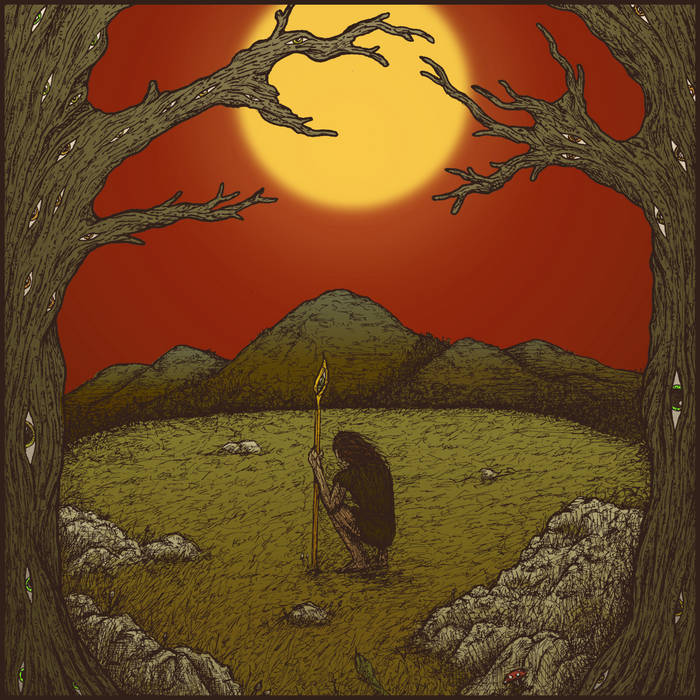 Withered Fist is made up of former and current members of Irish sludge/doom band Two Tales of Woe, and have just released a debut EP entitled 'This is My Mountain' on New Year's Day. A three track EP of slow and melodic heaviness awaits those who seek and find this band.
A gloomy, clean guitar leads us to the start of the journey, while a soulful vocal glides over some fuzzed out riffs. Sounding like some heavier, lost 70s prog gem, Withered Fist are captivating immediately with their unique voice. You're not likely to hear anything like this in a lot of modern doom. There's no nihilistic grinding misery, no galloping sword and sorcery. This feels like the earthy rumble of a simpler time, where a great vocal and an epic riff was enough. Withered Fist bring it all in the first track, let alone the insatiable groove of 'The Dread' or the sprawling closer 'The Journey'. 'This is My Mountain' is the vessel for what could be a truly special musical output for the future.
My first truly great experience of 2019; a record that will haunt me all year with its simple purity of spirit and raw honesty that spills from every facet. Withered Fist had me invested from the first track, and I'm going to be listening to this all year long. It has been a long time since I came across a record that makes me want everyone I know to hear it. Just, yeah, beautiful!