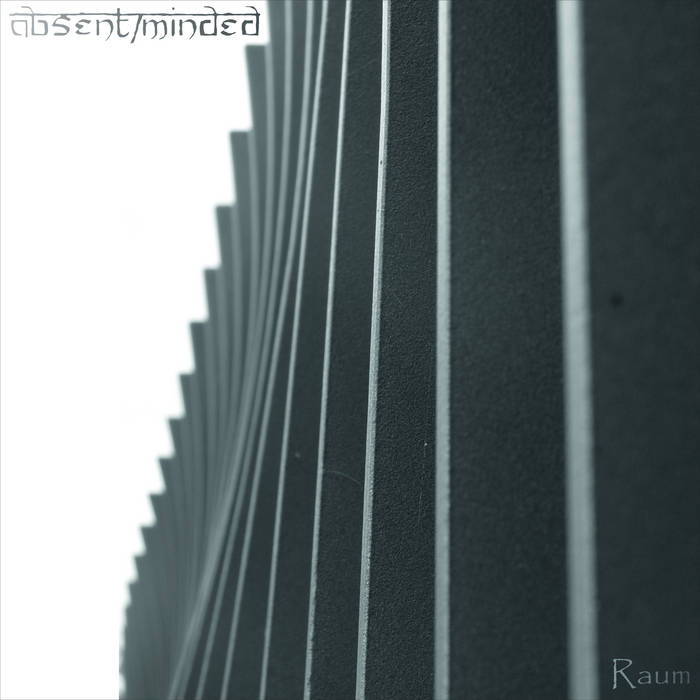 The fourth full length from German post metal/doom lords Absent/Minded has just come out through their Bandcamp and looks to continue a building legacy of great, evocative music. 'Raum' is a beguiling album, full of surprising and introspective moments as well as some heavy, heavy stuff.
Opener 'Deeps Roots Aren't Reached by the Frost' (superb name by the way), glides gently from the gate, following whispered vocals with placid plucks of guitar, before a vast fuzzy riff collapses upon you. The good thing about 'Raum' is how it all flows together like a cohesive whole; the songs are important and can stand on their own but the whole experience is ideal. 'Treasure' has a lonely vibe about it, where the snarling vocal feels at times to be lost within a sea of crushing riffs only to come through in the more tranquil moments.
Absent/Minded obviously draw from the well of Red Sparowes and Isis, but there's also a little black metal in there too, especially in the more intense sections of 'Fore Ever'. 'Raum' isn't an album that is all glacial post metal stuff, there's a healthy dose of chugging doom riffs too, like the lumbering 'Shore' or in the crushing closer 'Alpha'. I like the ebb and flow of this record, where Absent/Minded have created dynamic shifts in power and fragility. Great stuff!