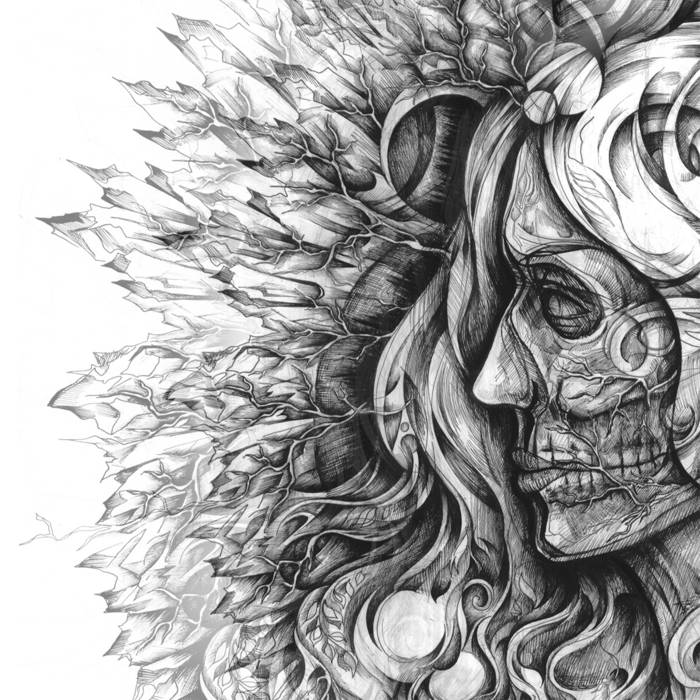 Italians Demetra Sine Die have been around since 2003 but this is my first opportunity to hear them. Their new record, 'Post Glacial Rebound', is a mesmerising cocktail of sludge, doom, psychedelica, krautrock amongst other things, and it is out now through Third I Rex.
Opener 'Stanislaw Lem' builds with almost ritualistic riff and drum combos, while the crooning vocal of Tom Stearn from Kettle of Kites intones hypnotic lyrical poetry. 'Birds Are Falling' has a driving power behind it, layered with sinister melodies and post metal roars. This isn't like many albums you'll have come across this year; quite experimental and almost art-rock in its execution of a sludge and post metal palette. A churning low end meets with fuzzy riffing, mysterious tales are told, and glorious musical heights are reached, like the gloom of 'Lament' or the cosmic madness of 'Gravity'.
Equal parts miasmic sludge, dirging post metal, psychedelic weirdness and progressive art rock sensibilities, 'Post Glacial Rebound' is a record that is very hard to categorise, probably by design. Demetra Sine Die do not aim to fit into genre pigeonholing, aiming instead to create a collection of music that weaves within genres in order to create their vision. Weird but definitively engrossing, this needs to be on your radar if you like things done a little differently.
https://demetrasinedie.bandcamp.com/
https://www.facebook.com/Demetra-Sine-Die-151334924955608/