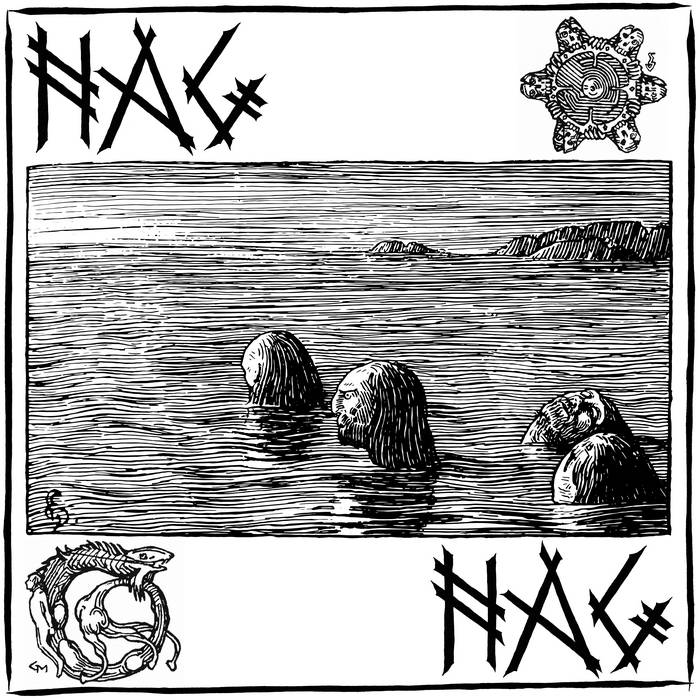 Found amongst a pile of mp3s gathering dust in a folder on a hard drive, this self titled record from Norwegian hardcore punks NAG is absolutely fucking great, and needs to be spoken of highly, even two years after its initial release. Hopefully I can prompt some retroactive love for these fine folks!
A rampant slab of blackened hardcore punk songs, 'Mute' and 'Fray' are instantly vibrant and ready to go. There's a fire and an energy here that is infectious, and the rabidity of the songs is fearsome. It isn't merely just hell for leather all the time, as the jarring slow parts in the awesome 'Master' and 'What is Punk?' showcase as well. Most of the record speeds past in a blur of Discharge/Amebix riffing and visceral screams, and with 13 songs clocking in at a snappy 26 minutes, NAG leave no time for messing about.
Atonal slower sections collide with racing, feral punk/crust in a hailstorm of greatness. I can't believe I missed this the first time round, and now I'm just glad that I got to it eventually. Seek this out for a thrill ride of intensity and speed.
https://www.facebook.com/nagnorway/