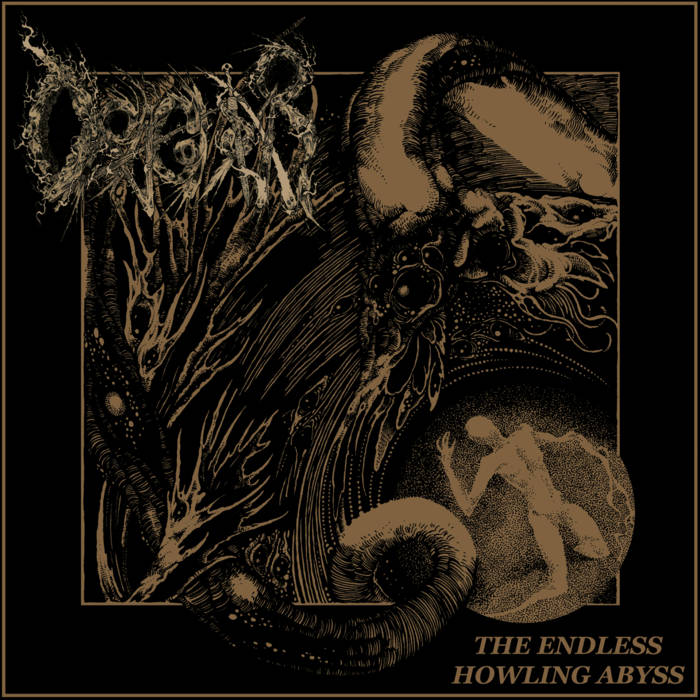 I reviewed Draghkar's 'World Unraveled' demo last year, (you can read here: https://thoseonceloyal.wordpress.com/2017/08/29/review-draghkar-world-unraveled/) and was pretty impressed by the crush and nastiness on display. Well, these Californians have returned with their latest EP 'The Endless Howling Abyss', which by the sounds of it is going to be much more upbeat and positive…
Oh wait, no it is more of the same murky, devastating death metal as the first demo. THANK FUCK! 'Traversing the Abyss' crawls forth with deadly intent, exploding into a wonderful slab of pure Autopsy worship as cavernous death growls echo around you.  The rough production really adds to the feeling of death, decay and darkness on display in the malevolent horror of 'Eternal Disintegration'. The guitar tone has, somehow, sunk even deeper into the abysses of primeval death, and the grinding 'Fade Into Emptiness' is one of the heaviest things I've heard this year.
'The Endless Howling Abyss' could be one of the more aptly titled reocrds this year, because Draghkar have conjured all sorts of madness from the depths. The kind of death metal that reeks of ancient chambers hiding eldritch magicks and terrors, this is four tracks of primordial, nameless doom.
https://www.facebook.com/DraghkarBand/
https://draghkar.bandcamp.com/album/the-endless-howling-abyss