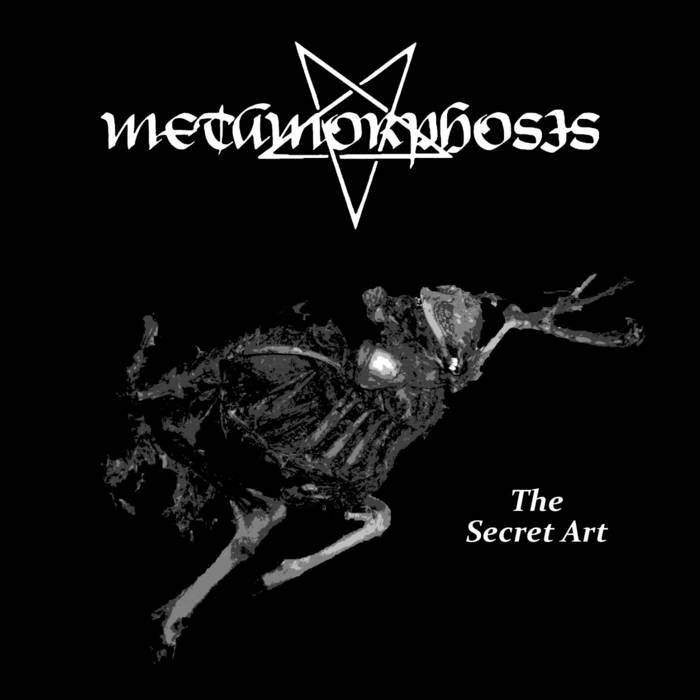 'The Secret Art' is the sixth full length from Metamorphosis, a long running German atmospheric black/death metal band that has been going since 1994. 'The Secret Art' is the latest in a series of solid records by this one man set up, and they take much influence from Marduk, early Amorphis and even some early Paradise Lost. It is out now through Devil's Ground Productions.
The opening title track builds with cold melody, while rough tremolo riffing cascades over harsh vocals and a more mid paced drumming. This isn't your standard one man bedroom black metal set up; a beefy production injects body into the clattering carnage, but not so much as to lose that 'kvlt' edge that this genre so highly praises. Entwining ambient, instrumental passages in songs helps to set Metamorphosis apart, but the glorious savagery help them stand out. 'Night on Bare Mountain' is a striding icon of blackness, capturing a very early 90s European feel that continues throughout. The spoken word occultisms are also very cool, giving it a truly old school blackened death feeling.
The eerie tinkling chimes running through 'God of the Dead' is enough to make even the hardest of us feel uneasy and it is a trait that Metamorphosis keep running all the way through. Instrumentation and sounds appear and disappear, flickering throughout a black metal album of great songs and riffs. Simply doing these little cool things helps to make sure you won't forget 'The Secret Art' any time soon.
https://www.facebook.com/thedevilsground/
https://thedevilsground.bandcamp.com/