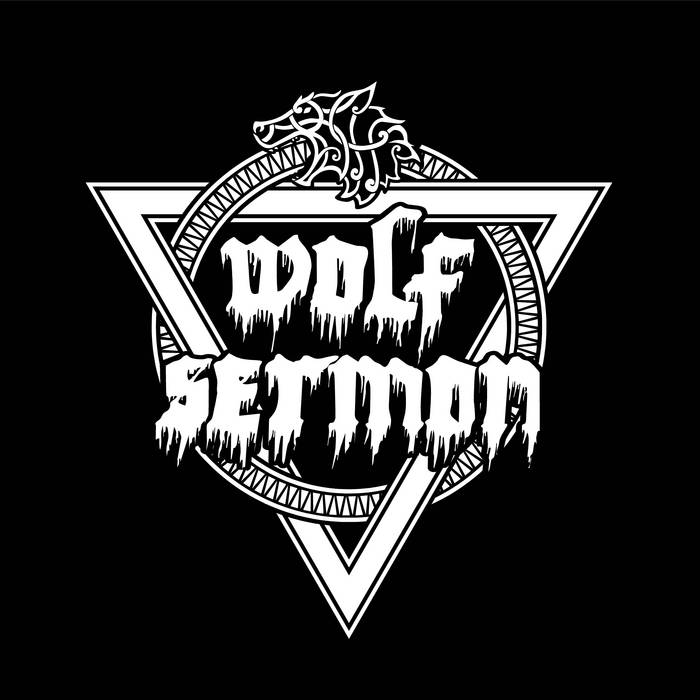 Edinburgh based death/doom newcomers Wolf Sermon have got their 2016 demo out on cassette now through the always reliable Carvetii Productions. This is four slabs of dense, savage and dark metal for those of us drawn to the Asphyx/Autopsy axis of death metal. Be prepared for a couple of surprises though.
'Pagan Skin' rides out with a vicious, chugging Swedish death buzz to its riffing, while a strong Asphyx vibe laces its way through. Dark melodies are woven into each monolithic riff, bringing it above your standard Autopsy clone fare. It's that sense of melody that lifts the superb 'Violent Art' into the realms of greatness; where mournful lead guitar meets crushing bass riffs and howling growls. When a band makes sure on their DEMO to do things a little differently to stand out, that's a potential marker for future greatness.
Anyone who enjoys great, heavy music can appreciate the shifting sands of 'Pillars of Vengeance', but Wolf Sermon plant little nuances within each track that only enhances your joy at the pure spirit of their demo. Wrap that up in a tasteful cassette package from Carvetii and I'm frankly embarassed I've only just come across this now, because I love this shit. Grab a copy as soon as possible!
https://wolfsermonmetal.bandcamp.com/releases
https://www.facebook.com/wolfsermon/