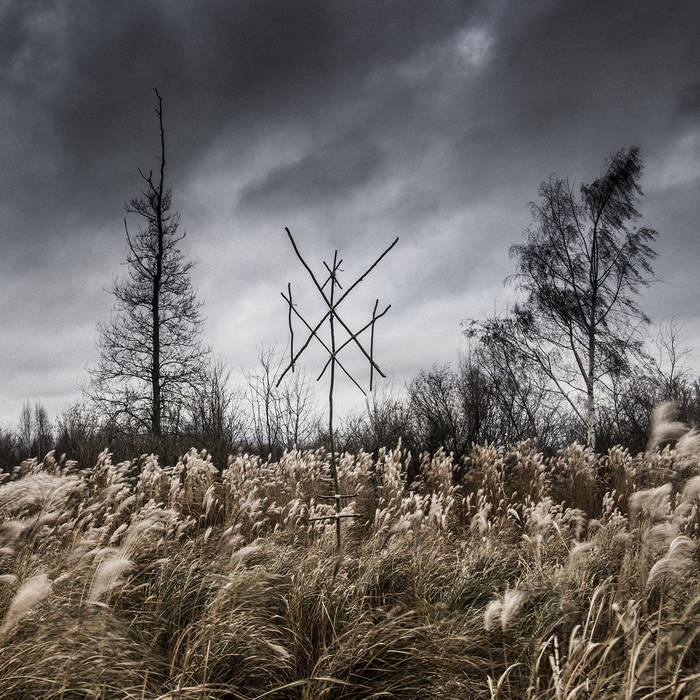 Atmospheric black metallers Wiegedood return with the follow-up to their debut 'De Doden Hebben het Goed' with the cunningly titled 'De Doden Hebben het Goed II'. These Belgians are crafting some of the most exciting black metal within the atmospheric lexicon, and '…II' looks to continue that reputation. It is out already on Consouling Sounds.
Opener 'Ontzielling' tears from the speakers, with an intense fury that hides a deft melodic touch within. It soon opens up into a bleak, vast landscape, with the howling riffs a scything wind, cutting through the air. The haunting guitar work at the start of 'Cataract' begins what is my highlight of the entire album; a monstrous ghostly beast that builds from a shimmering height to blast down upon us like icy hail. The dynamic shifts are phenomenal, when gloomy tones are blown away by flames of black metal proper.
The winding, labyrinthine title track leads onto raging closer 'Smeerkble' that takes the album to it's logical conclusion. Spacious, yet playing suitable tributes to the blackness of old, Wiegedood have hit upon a perfect formula for modern black metal. Savage, yet measured, bleak yet uplifting. Cold yet blazing with glory. 'De Doden Hebben het Goed II' is a triumph of black metal!
https://wiegedood.bandcamp.com/releases
https://www.facebook.com/wiegedood