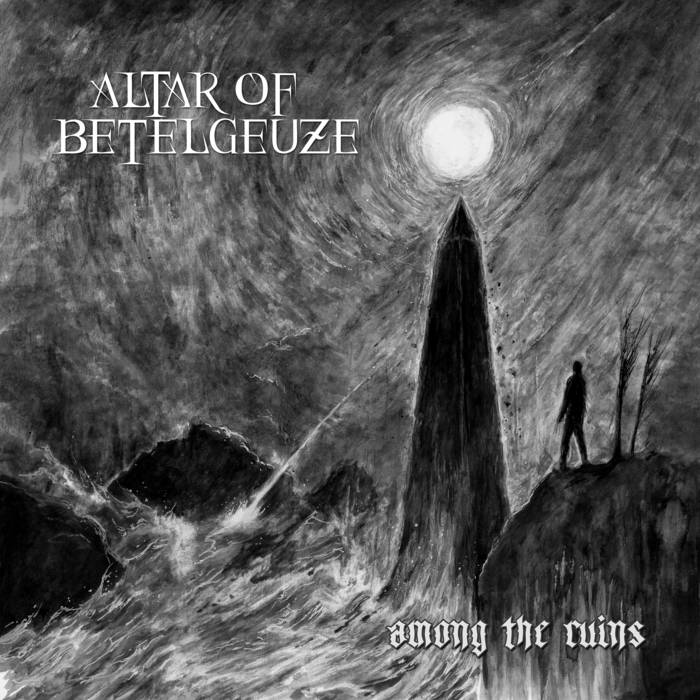 Finnish stoner death metal? Sign me up. Finland has a long and beautiful history of heavy metal, in all genres, and particularly in the realms of death and doom. So when Altar of Betelgeuze come crashing from the land of a thousand lakes, dragging their 'Among the Ruins' album with them, it is a cause for morbid celebration. It's going to be out in April from Transcending Obscurity Records, and could be a strong contender for best record the label release this year.
Altar of Betelgeuze take the meandering melodics of stoner doom, and crush it with the dynamic heaviosity of death metal. You're met with smooth, almost desert rock blues oozing from 'Sledge of Stones', coupling the ferocity of death/doom into certain parts to add some depth. The fearsome 'No Return' swells with a vintage doom riff, while snarling roars bellow like monsters in the fog. The clean vocals are really effective though, with dashes of Chris Cornell about them in parts.
I love some of the tones in the gloomy shimmer of 'Absence of Light', which underpin that titan roar perfectly. Altar of Betelgeuze manage to balance a delicate touch with the innate weight of hefty doom riffs. Death metal growls capture a desperation, a power, that balanaces the fragile melancholy of some of the cleaner guitar moments. 'Among the Ruins' strikes me as a lonely record; an album that grows as it progresses from a mere stoner/death crossover into a nuanced and vast piece of work. Expansive and different, there's nothing quite like it.
https://altarofbetelgeuze.bandcamp.com/
https://www.facebook.com/Aobofficial