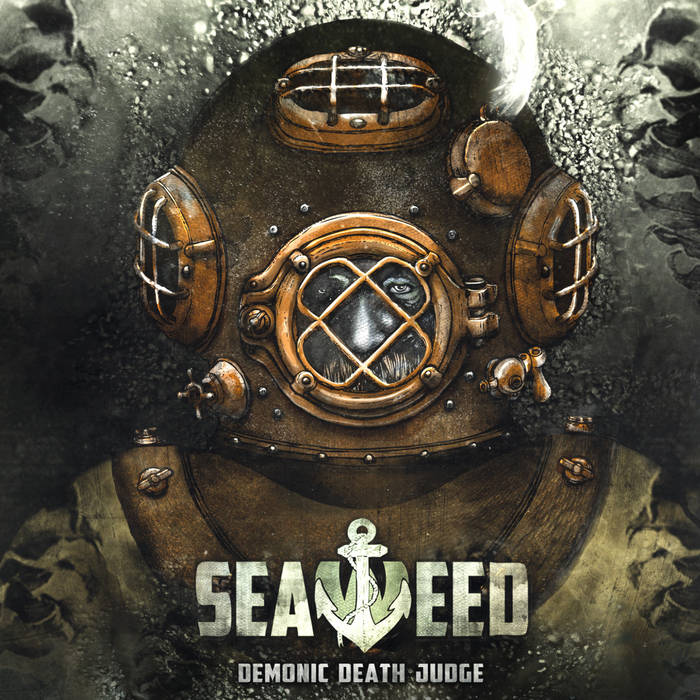 Demonic Death Judge sounds like a sub boss in a 90s video game, and don't even get me started on the cunning link between the stoner sludge sound, the album title and the album cover. But, before any preconceptions are made, you should definitely take a listen to 'Seaweed', as you'll find some of the heaviest grooves this year lurking in the depths of this record, out now on Suicide Records.
Through the juddering behemoth of an opener, 'Taxbear', you're instantly absorbed into the tar thick blues of Demonic Death Judge's world. Think of Kyuss filtered through that swampy EyeHateGod nihilism and you'll come close. The grooves are massive, particularly in the lumbering 'Heavy Chase' and in the measured melody of the title track. Ironically, for a genre that seems to be so drawn to nihilistic tendencies, all really good sludge records are imbued with an innate sense of soul, and 'Seaweed' is one of those. Just listen to the opening section of 'Backwoods' and try not to be enchanted.
Infectious riffing matches power with memorable hooks, and where sludgy groove couples with lonesome melody is where Demonic Death Judge shine. Be it in the gloomy 'Cavity', or the layered awesomeness of 'Pure Cold', Demonic Death Judge are a nuanced and talented band in a genre that tends to stick to the same sound. 'Seaweed' looks to be a serious sleeper hit for 2017.
https://www.facebook.com/demonicdeathjudge/
https://demonicdeathjudge.bandcamp.com/