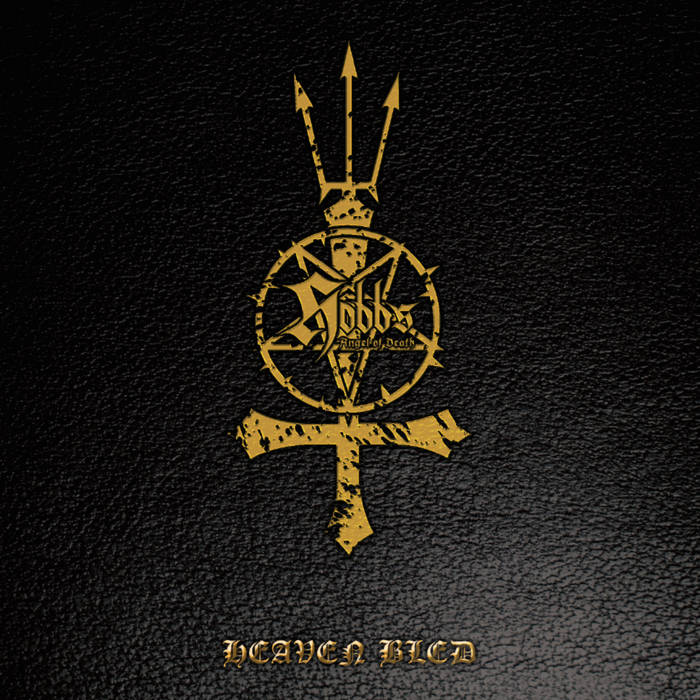 Australian underground legend Peter Hobbs returns with his eponymous band, Hobbs Angel of Death, for his first new release in a long long time. Over twenty years to be precise, and a full 28 since his classic self titled debut. But, Hobbs Angel of Death are not back as a mere nostalgia kick. If 'Heaven Bled' is anything to go by, the underground king has come to regain his thrashing crown.
Opener 'Il Monstro di Firenze' is a fearsome slab of Slayer worship that pulls no punches. It's fast, there's murderous riff after murderous riff and a killer solo. Despite all the potential for a modernisation of the blackened thrash style that Hobbs pioneered, this still kicks like it's the late eighties and nothing has changed. It's all the better for it; the vintage rage of the vibrantly melodic 'Walk My Path' is ludicrously infectious, while the early Sodom-induced battery of 'Sadistic Domination' is sure to keep every pit monster happy.
The thing I like most about this record is its unapologetic nature. Hobbs plays like early Slayer never went out of fashion, and to be fair I don't think it did, but it's welded to a beautiful production job that makes every chainsaw riffed moment very clear and crisp. It's the most polished bit of raw riffage you'll see this year. The moody 'T.F.M.F' spasms from gloomy slow paced sections to rapid fire thrashing goodness without a moment's notice. Little moments like that are what really get you into this record, and the lack of fucks given about any kind of modernisation is frankly refreshing. Get yourself a copy and get yourself fucking thrashed!
https://hobbsangelofdeath.bandcamp.com/album/heaven-bled
http://www.hellsheadbangers.com/