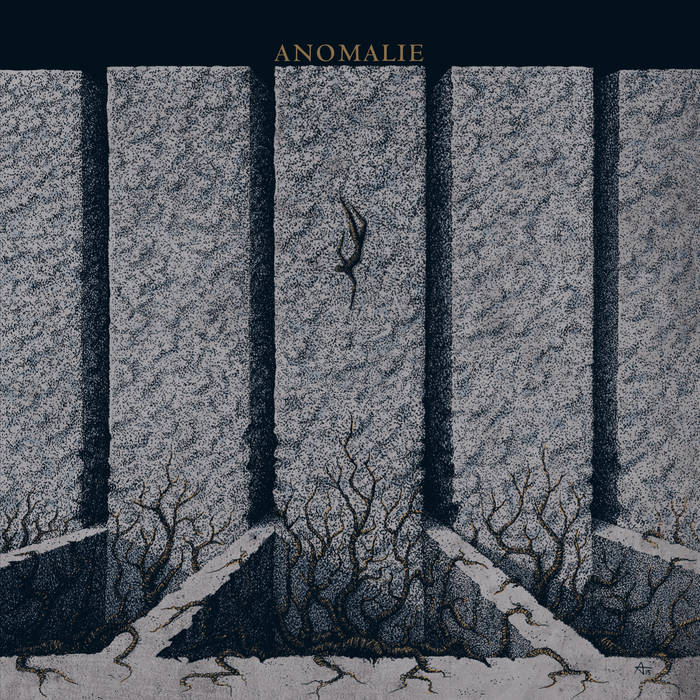 Austria's Anomalie have returned with their second album, 'Refugium', out late last year on Art of Propaganda. Lost in the torrent of records I get sent on a daily basis, I came across it on my iTunes shuffle and couldn't work out how I had missed such a good record. Such is the life of a blog reviewer I suppose, trying to be current but being even further behind than you realise…
Opener 'In Fear of Tomorrow' opens with clean acoustics and swelling strings, before launching into a power slab of dark post metal. Gleaming black metal tremolo riffs shine over a Neurosisian background, with 'Spiritual Distortion' accompanying it with spiralling ferocity and bleak openess. Anomalie couple the post metal penchant for huge soundscapes with the soaring post black metal riff patterns to create an album that has a huge amount of space in it. Songs can breathe, riffs can develop and there is much room for emotional projection.
It's a staggering realisation that a record of this depth, this scale, is the work of one man. Sure, he has session musicians for recording, but Marrok's fearsome grasp of the emotive needs of this kind of music is impressive. The glory of 'Refugium', the weeping strength of 'Solace' and the crushing hope found in 'Leaving Somnia' is thoroughly absorbing, and it is like watching a master at work. Anomalie paint in shades of grey and with confident, broad strokes. 'Refugium' is a hidden gem that I'm sorry I missed, and hopefully you won't be missing it now.
https://artofpropaganda.bandcamp.com/album/refugium
https://www.facebook.com/The.Anomalie.Experience/