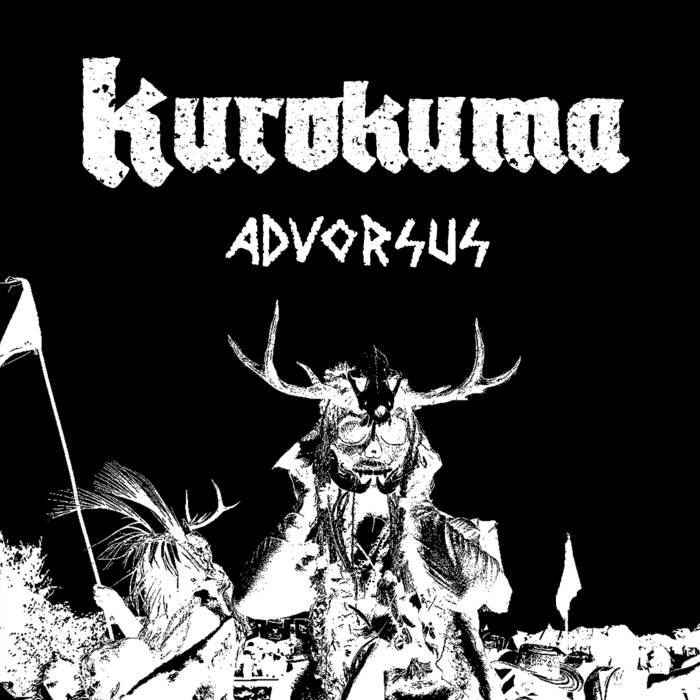 Sheffield, UK, is known as the Steel City for its metallurgical history, but sludge doom bruisers Kurokuma are planning on giving the residents another reason to reference heavy fucking metal. Their debut EP, 'Advorsus', is a punishing three track beast that enmeshes relentless beatings with off kilter rhythms and pure nihilism to create something very ugly indeed.
Opener 'Lust' encapsulates this perfectly, with a powerful roar howling over an almost machine-like rhythmic riff. A spirit crushing track, where even the quieter sections are dripping with malevolence. In much the same vibe as the dirging influence Birmingham had on Sabbath, Kurokuma's home town seems to have had an unwitting influence on their sound. The tribal moments are an excellent addition, instantly framing Kurokuma as different from your run of the mill sludge types. 'Dark Triad's build from tribal drumming into rumbling Godfleshian nightmare is stunning; cascading riffs of darkness enveloping the light with an almost black metal feel in places.
Crumbling closer 'Kali' drags us, kicking and screaming, to the end of this great debut with menacing, crawling groove. Kurokuma's riffs are laced with poison and an intangible something that makes me feel just that little uncomfortable. I like that a lot.
https://kurokumauk.bandcamp.com/album/advorsus
http://medusacrushrecordings.bandcamp.com/album/advorsus