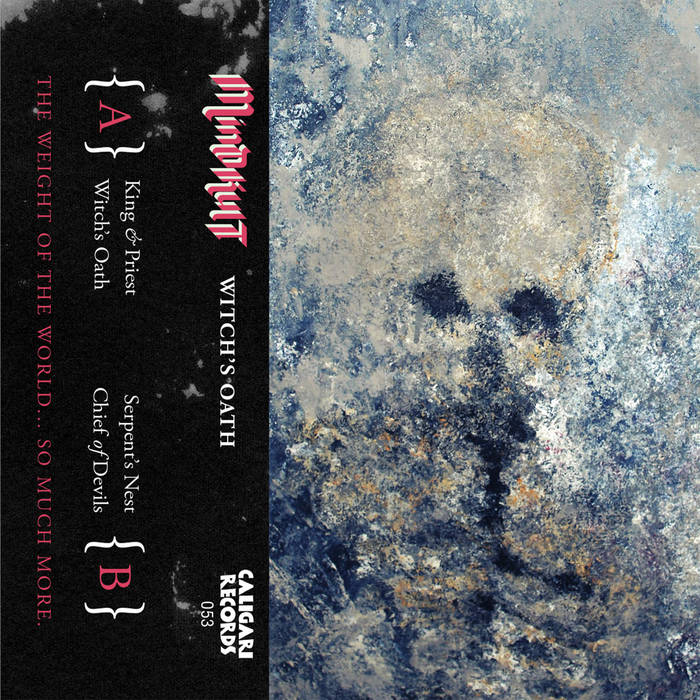 Virginian fuzzed out doomsters Mindkult's debut EP 'Witch's Oath' is out now on Caligari Records and is four tracks of superb, ethereal doom tracks that rumbles along with laid out groove and simply lush vocals. When you hear the maturity of songwriitng here, you'll be amazed it is a one man project.
Opener 'King and Priest' has this awesome swaying groove and a ghostly croon that is immediately infectious, bringing to mind a lighter Electric Wizard. A soulful bluesy solo punctures the fuzz in a stand out moment, as is the gloriously stoner riff that propulses the stomping title track. The Kyuss influence runs deep within Mindkult, but this no mere stoner copycat. The riff melodies are superb, and the creepy groove in 'Serpent's Nest' is something I keep going back to.
Mindkult look to traverse that hazy, desert land armed with riffs of steel and a set of vocals that'll soothe the fiercest of dust devils. This is music to lay back and appreciate the cosmos to. Closer 'Chief of Devils' has the finest riff here, and closes out what will surely rank as one of the best doom releases I'll review this year.
https://mindkult.bandcamp.com/
https://caligarirecords.bandcamp.com/album/witchs-oath