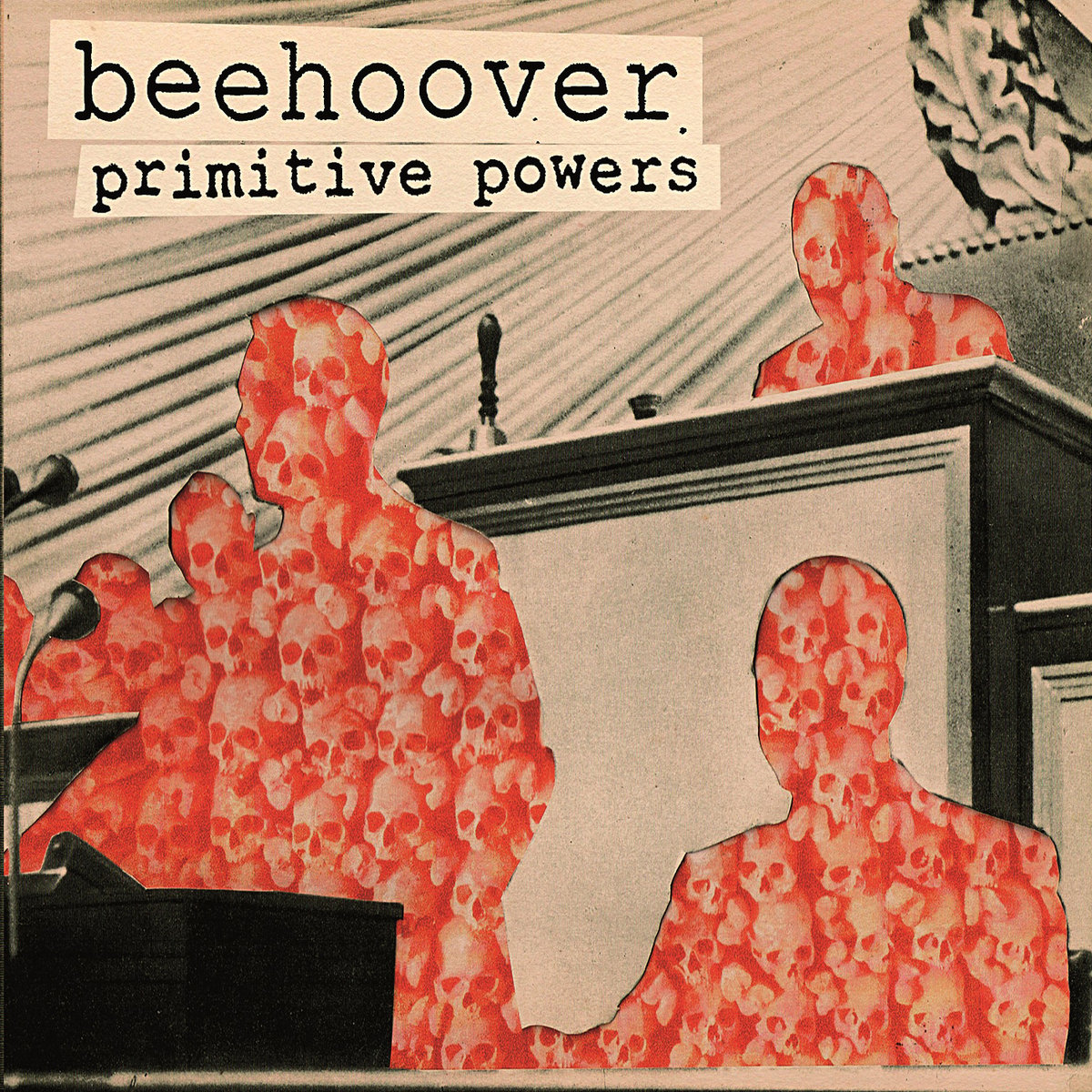 Beehoover are an interesting proposition. A two man drum and bass combination who create this unorthodox stoner doom sound that sounds like no one else. The nearest comparison is probably the Melvins, but even then Beehoover are shot through with this psychedelic, kraut rock edge. I really liked their 'Concrete Catalyst' record, and I look forward to this one.
'Pissant Wings' is a perfect opening gambit of this weirdness. A malevolent, grinding drum and bass fuzz, with some cool Kyuss-esque riffs meeting an off kilter rhythm. 'Bombs and Bagpipes' is a jerking doom monster, with vocalist/bassist Ingmar Petersen giving a great, bug eyed vocal performance. I can see it being a bit divisive but it is something unique to the band, and it sets Beehoover apart. The minimalist melodies that creep into certain parts of the record are infectious but subtle. This is a record that can take a number of listens to unlock the full potential.
Beehoover deconstruct the simplistic grooves of classic stoner doom, then filter them backwards through esoteric, psychedelic weirdness. It makes them a fascinating listen, from the wailing feedback of the creepy 'Tickling the Dragon's Tail' to the righteous bass groove of 'Embers'. It gives Beehoover this schizophrenic, thin-line-between-genius-and-madness vibe that means you can't stop listening. 'Anti Zooo' feels like the most straightforward song here, and it'd be a good place to start. For me, the highlight is the chameleonic, almost Tool-like 'My Artillery'.
I'm a fan of 'Primitive Powers'. It feels like, not an evolution, but a reinterpretation of stoner doom,; a genre that is notorious for not stepping out of its groove so to speak. Like combining Kyuss and the Melvins, Beehoover continue to entrance me with their sound. 'Primitive Powers' is a record I'll keep spinning until I finally get through toits complex, shape shifting core…
https://beehoover.bandcamp.com/album/primitive-powers