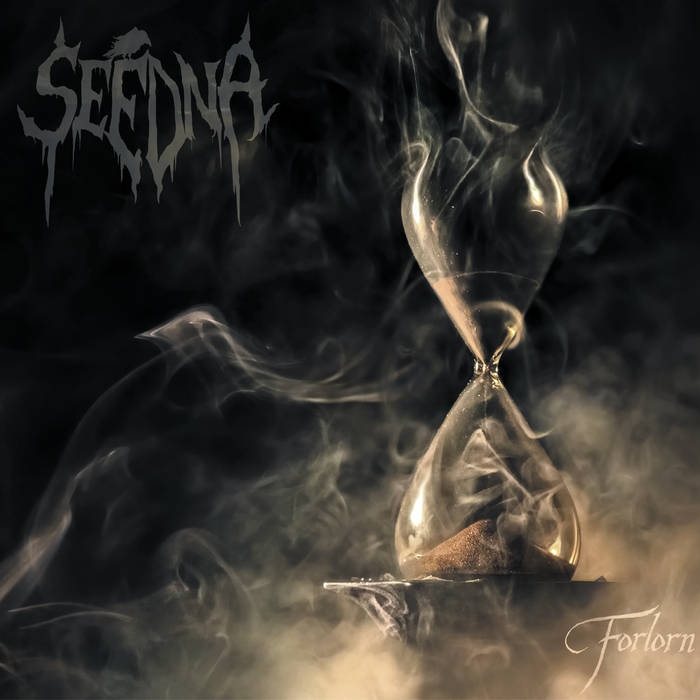 Atmospheric black metal is becoming a genre that's hard to distinguish these days, with so many bands attempting to follow the path that Wolves in the Throne Room, Drudkh and Panopticon have blazed in the preceding years. But every so often bands come along that really hit the spot for us here at the Killchain. Italy's Chiral was one, and Sweden's Seedna look to be another. Their new release, 'Forlorn' is out July 16th on Transcending Obscurity.
Opener 'Hourglass' is a haunting intro track, evoking morning mist over a lake with the glacial calmness of its progression. This leads into the vast, 22 minute opener proper, 'Wander', an exercise in build and ebb and flow. Gloomy atmospherics meets black metal ferocity in an epic display of misery and icy beauty. There are moments where the clean guitar tone sounds so alone, such is the emotion wrought from these moments.
'Forlorn' is more of a journey than simply an album. It feels like it is taking you somewhere, be it with the cold, leading hand of 'Passage', the harsh dissonance of the overtly black metal gem 'Frozen' or the mournful 'Eternal'. This leads to the coup de grace, the eleven minute beauty of 'Abyss', a soaring slab of blackened doom. If Seedna are not in the conversation for black metal record of the year in December, then we will have had some serious beauties. 'Forlorn' is a glorious example of how atmospheric black metal can still be stunningly relevant.
https://transcendingobscurity.bandcamp.com/album/forlorn-atmospheric-black-metal